Gian Jyoti Global School organised the Felicitation Ceremony of the Interschool Twisted Tales of Teachers Competition
First Prize was given to Prabhjot Kaur from Guru Nanak Foundation Public School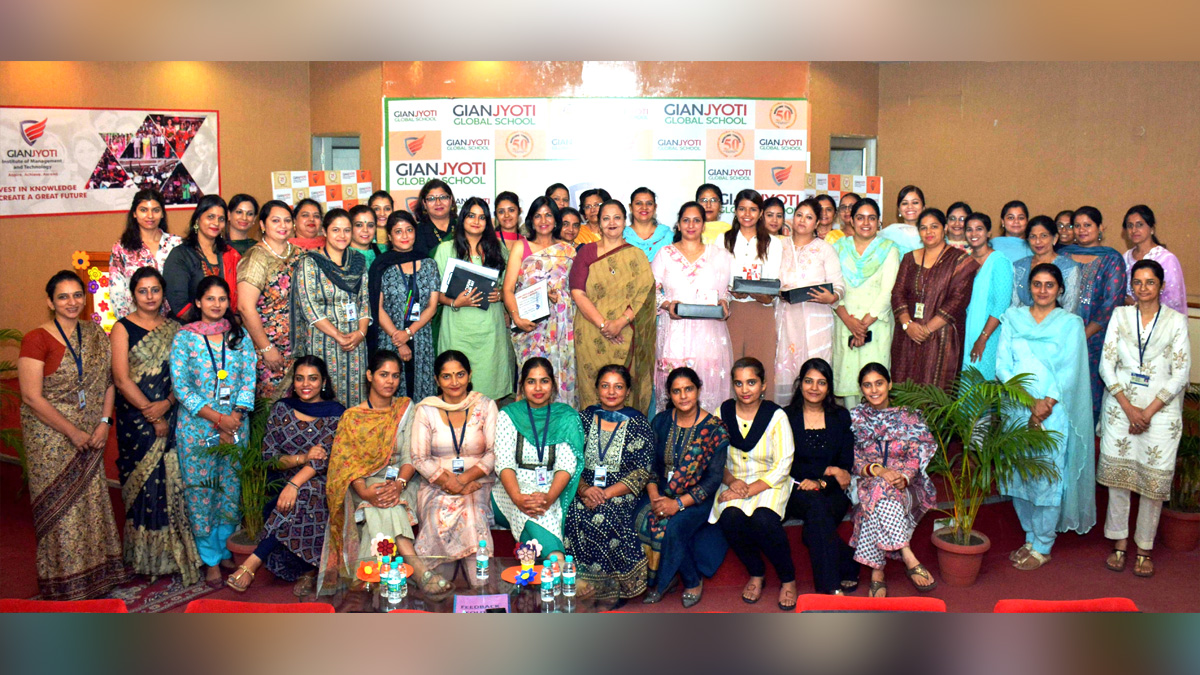 S.A.S. Nagar : A unique Teachers competition was organized by Gian Jyoti Global School, Phase2, Mohali titled Twisted Tales of Teachers to admire and appreciate the spirited educators of the Tricity. More than 45 entries were received from different schools Tricity .
The teachers were required to upload a video based on any one topic of their choice out of the seven relevant topics given to them. The response was overwhelming and pleasing with some amazing motivational videos received from the most dynamic teachers of the Tricity.
The Felicitation Ceremony was organised in Gian Jyoti Global School auditorium to honour and appreciate their sincerity towards the noble profession.The Principal of the School Gian Jyot motivated and admired the teachers to upgrade their skills from time to time.
She reaffirmed the significance of teachers in crafting the future of a nation and saluted their commitment to the profession. The prizes and certificates were given to 6 different school teachers who showcased their skills.
First Prize was given to Prabhjot Kaur from Guru Nanak Foundation Public School, Mohali whereas Sakshi Rauthan from St Xaviers, Chandigarh got second Prize. Shally Vij from Ashiana Public School, Chandigarh was honoued with the third prize Consolation Prizes were given to Neelkamal and Simranjeet Kaur from Shivalik Public School, Mohali.