Five day workshop to promote entrepreneurship in rural women concludes successfully Initiative organised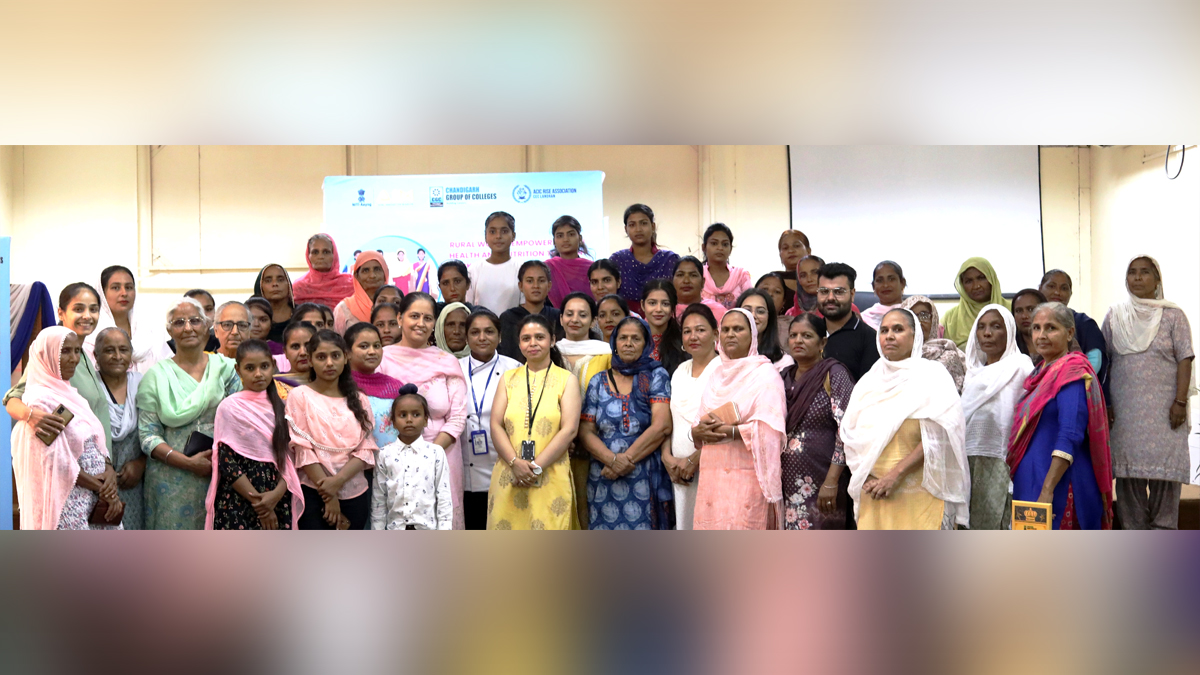 Landran: Chandigarh College of Hospitality (CCH), ACIC-RISE association, CGC Landran in collaboration with Startup Punjab organised a five-day workshop on the theme 'Rural women empowerment in Health and Nutrition through Workshops on Entrepreneurship', which concluded successfully.
Exclusively designed to support women from rural communities especially villages, the programme had multipronged objectives including helping rural women explore their capabilities to start their own entrepreneurial initiatives.
The workshop saw participation of 100-plus women from villages in the district of Mohali. Experts who conducted these workshops included Dr. Poonam Khanna, Associate Professor PGIMER, Dr Ishwarpreet Kaur, GCG Patiala, Dr. Sheetal Thakur, Mullana University, Ambala, among others.
In order to encourage and motivate them to explore unique ideas for pursuing as business/entrepreneurial ventures, the workshops enlightened them about resourceful information on underutilized crops having high market potential, evaluation of nutritional relevance, shelf-life and consumers' acceptability of organic or locally produced products.
The 5-day workshop also helped them gain easy access to networking support for easy launch of their products/entrepreneurial initiatives. Students and faculty members from Chandigarh College of Hospitality (CCH) also participated in field visits and interactions with women from villages in the vicinity of CGC to acquaint them with the importance of having nutritious food.
They encouraged them to take up entrepreneurial ventures which would help enhance production of organic products thereby helping them gain income and self reliance.