World Heart Day celebrated at CGC Landran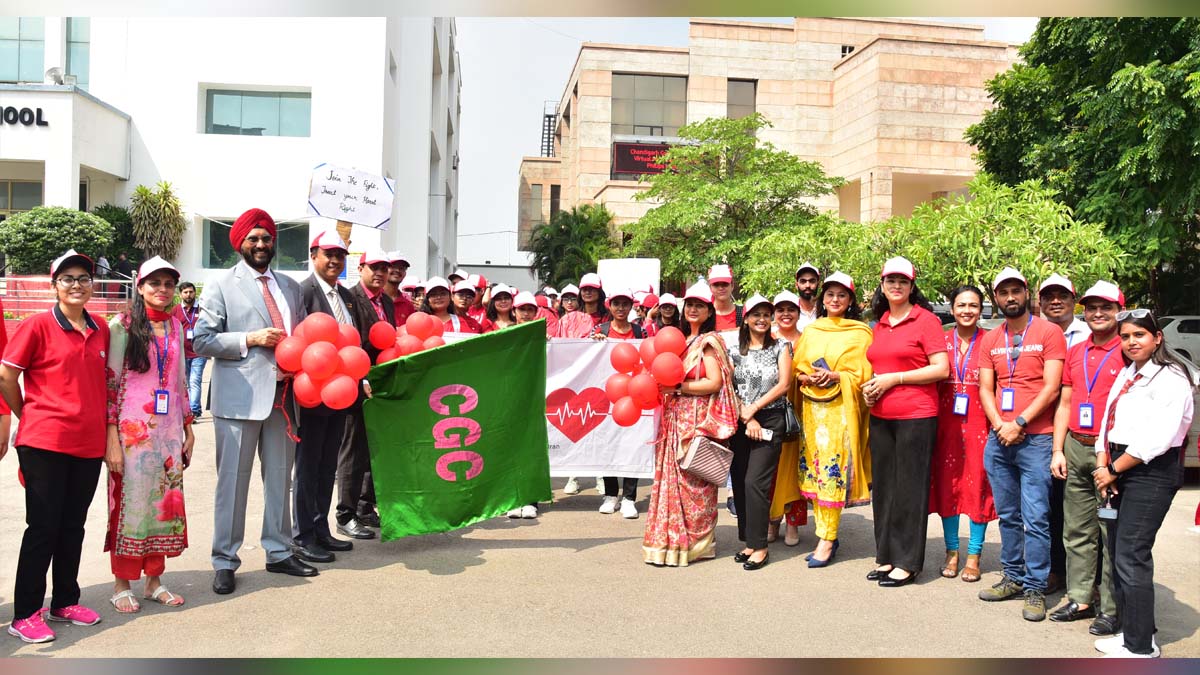 Landran : Department of Biotechnology – CCT, CGC Landran in collaboration with Ivy Hospital Mohali organised a special event to commemorate World Heart Day. Observed every year across the globe, this day seeks to highlight actions that people can take to prevent and control heart disease or Cardiovascular disease.
The event at CGC was inaugurated by the Chief Guest, Dr. Harinder Singh Bedi, Director, Cardio Vascular, Endovascular & Thoracic Sciences, Ivy Hospital, Mohali, in the presence of Dr P.N. Hrisheekesha, Campus Director, CGC Landran and other dignitaries including Dietitian Deepshikha, Department of Food and Nutrition, and Dr. Simran, Ivy Hospital Mohali.
Through an engaging session on taking care of one's heart, Dr. Bedi, a pioneer in the field of beating heart surgery and an internationally acclaimed heart surgeon, urged the audience to "Be heart smart and adopt an active lifestyle by being mindful of introducing moderation in every aspect".
Citing the rising numbers of heart ailments especially in young adults in India, Dr. Bedi underscored the key habits and lifestyle practices which if incorporated, could do wonders to maintain one's heart health.
These include managing stress levels, finding happiness in simple things, laughing eating healthy and consciously, doing physical activity such as yoga and heart check up once a year. He also urged everyone to share and spend time with one's close friends which as per studies, is the surest way to alleviate stress.
Post this, Dietitian Ms Deepshikha conducted a special talk enumerating the importance of balanced and healthy diet which if followed, could go a long way in preventing heart disease. Emphasising the role of circadian rhythm, which is the sleeping and waking pattern of our bodies over 24 hours, she explained its relation to having a healthy heart.
She also encouraged the audience to reduce junk food consumption and fad dieting, in favour of regular meals, having more fruits, nuts and water in addition to moderate exercise, daily.The World Heart Day celebrations concluded with a medial camp followed by a rally on 'Healthy Heart Awareness', taken out by CGC students.