Students from UCLL, EPEC University Belgium in CGC Landran for five-days' study trip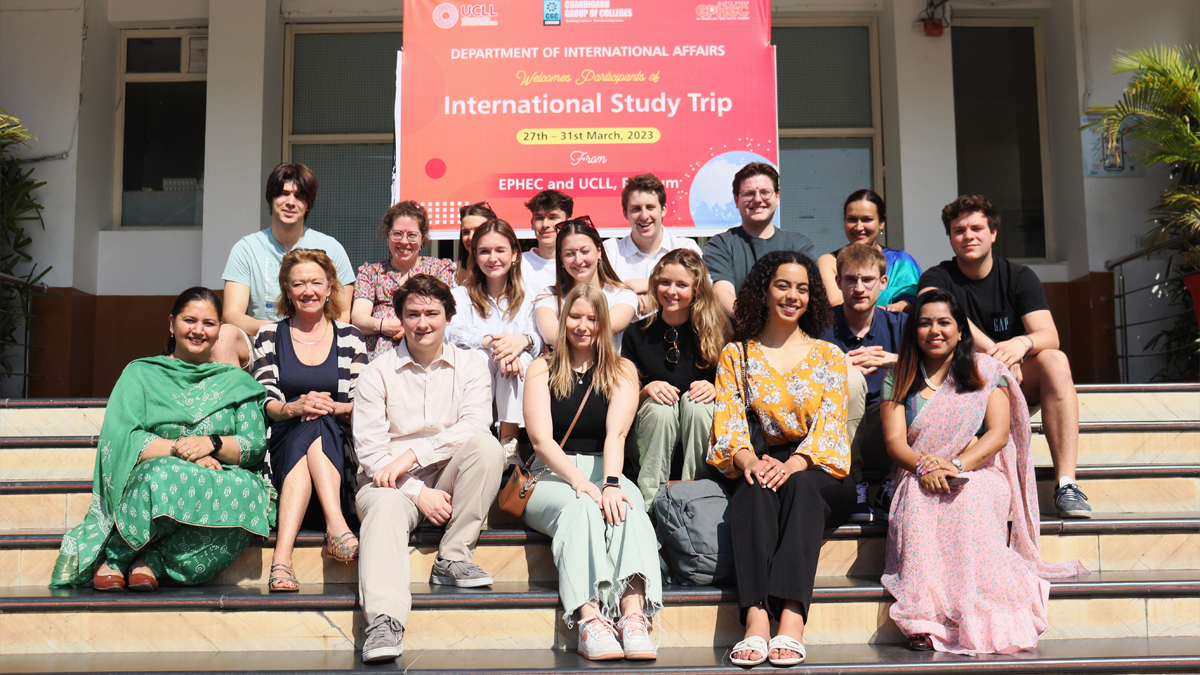 Landran : CGC Landran welcomed a group of 13 students and two faculty members from UCLL University, Belgium and EPHEC University College, Belgium, who are visiting the campus for a five-day study trip.
Organised by the Department of International Affairs, CGC Landran the trip will facilitate academic and cultural exchange while providing the visiting students and professors an opportunity to work closely with their Indian counterparts on short academic projects in business planning and management.
This will see them making and presenting business plans for startup ideas on the concluding day of the study trip. Post evaluation these plans would be felicitated with prizes. The academic activities that will be undertaken during the course of their stay include workshops, group discussions and guest lectures by Ms Tine Osaer and Ms Ingrid Carton, lecturers, UCLL Belgium, Dr. Ramandeep Saini, Dean, International affairs and Director Principal, Chandigarh Business School of Administration (CBSA), CGC Landran Dr. Charu Mehan, Associate Professor, CBSA, CGC Landran, and Dr Neha Singh, Assistant professor CGC Landran.
To help the visiting students gain a broader perspective on the startup ecosystem in India and the growth opportunities it offers to young entrepreneurs, a special talk session with Mr Raj Ghai, Founder and CEO, WhiteSparrow consultants, is also in the offing.
Activities aimed at facilitating cultural exchange that will be hosted by CGC include a cultural workshop, an international apéro which will see the students from EPEC, ULCC and CGC introduce and relish eatables or snacks from their respective countries, as well as visits to historic places of significance and tourist attraction in & around the tricity area.