Inter-District, Divisional Level U-14 Girls Volleyball Tournament concludes in Doda
Rajouri clinches Trophy by beating Poonch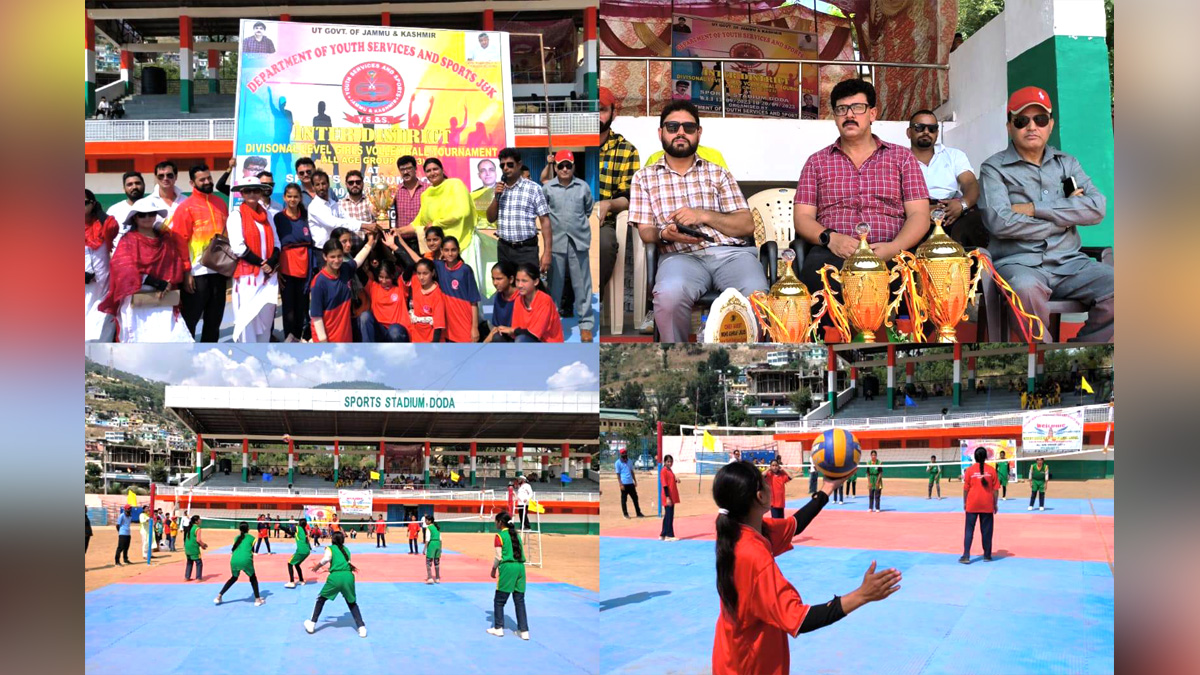 Doda : The Inter-District Divisional Level Volleyball Tournament for U 14 girls organised by the Department of Youth Services and Sports at the Sport Stadium Doda concluded today with the Rajouri team winning the final contest by defeating Poonch Team. The event was managed by District Youth Services and Sports officer, Jaffer Haider Sheikh and his team.
Approximately 100 girl student players showcased their skills and endurance in the said event. The participants exhibited remarkable determination and a competitive spirit throughout the event. This event provided a platform for young players to demonstrate their skills, fostered a sense of healthy competition, and promoted physical fitness amongst girl students.
The districts that participated in the Inter District Divisional level volleyball tournament for girls were districts of Jammu, Doda, Rajouri, Reasi, Poonch, Kathua, Udhampur and Samba.To adjudge the third place, a match between Reasi and Udhampur was played in which Udhampur beat Reasi in two straight games and won the 3rd place.
To judge the winner of the event in the finals, Rajouri beat Poonch and lifted the trophy. District Information Officer Doda Mohammed Ashraf Wani graced the occasion as Chief Guest and handed over the trophies and certificates to the participating and winning teams.
In the concluding address, he congratulated all the participating girls, fraternity of the Youth Services and Sports department, coaches, and managers of the teams. All sports events and activities are crucial for the inclusive development of children and are aimed to promote physical fitness, health, teamwork, and healthy competition among them, he added.