Congress is caught by Soilder phobia : Avinash Rai Khanna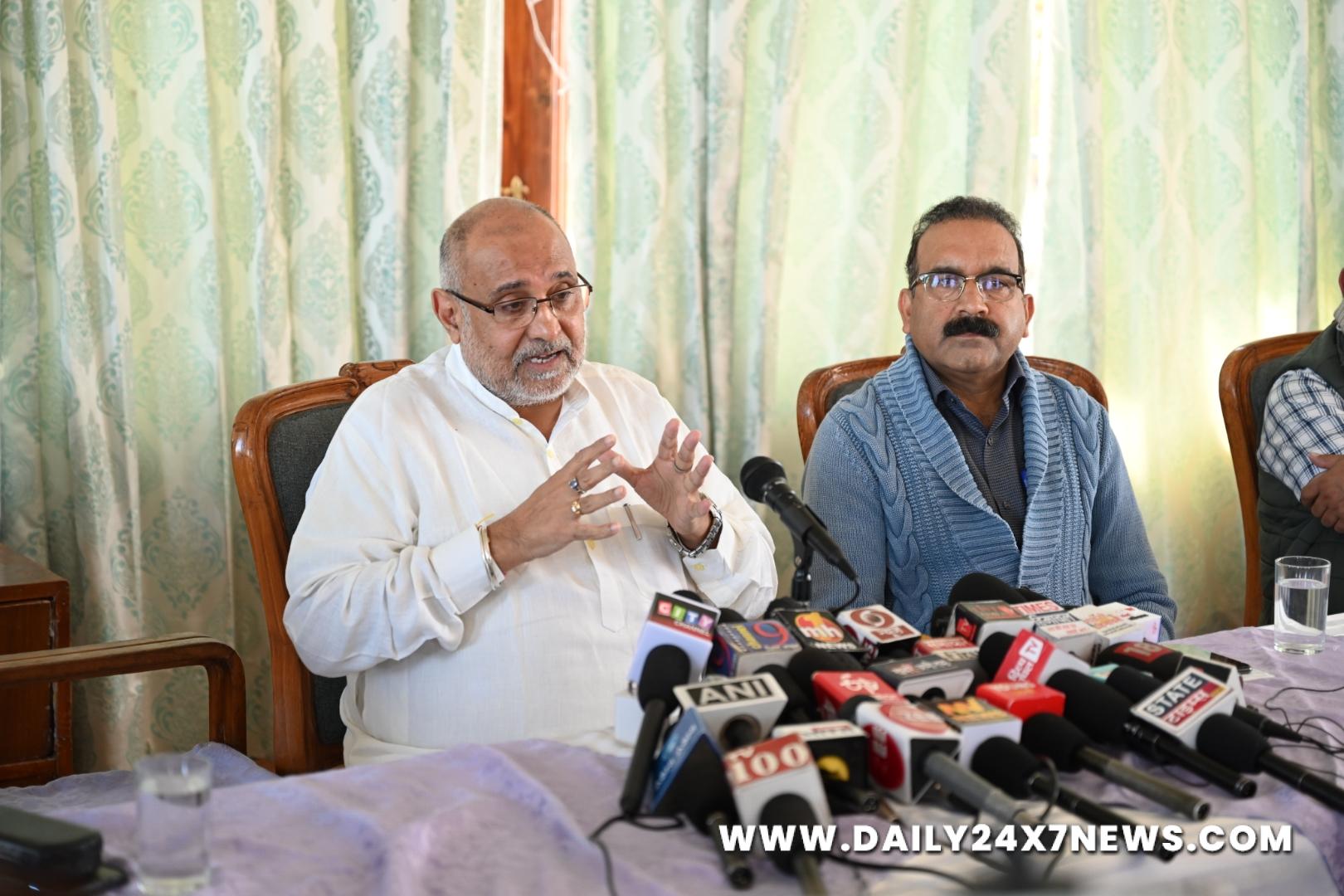 Shimla : State BJP incharge Avinash Rai Khanna Said that congress is caught with soilder phobia and the are scared that they will loose elections to a soilder. He said that first the congress candidate remaked about kargil , that kargil was no war and niw they are complaining about the medals and cap of Brigadier Khushal. This makes it quite evedent that they are scared of sloiders and i am sure that they will be having nightmares for the same.He said that BJP government have done a good job to take care of its citizens by proving them will free covid vaccination and himachal became number one state to become fully vaccinated state in india.Now kinnaur district has become number one district in india to get its citizens fully vaccinated.He said that price rise is not issue today and himachal government has provided more than 75000 jobs in state.
He said that ticket distribution is done by the central parliamentary board and a national decision was taken that no ticket will be given to a political family and all states abibed by the same .He said BJP is a woker orientated political party and not a family oriented party like congress.He also appreciated the work done by the state government to take care of its citizens in terms of health care under him care and providing gass cylinders free of cost under Grehni Suvidha Yojna.Himachal is going through elections in 20 constituencies and we will get lead in all 20. We will win all four seats in these by elections.State BJP Incharge also took a meeting of state organising committee is state party office chakkar shimla.