Charanjit Singh Channi inaugurates Bahra super specialty hospital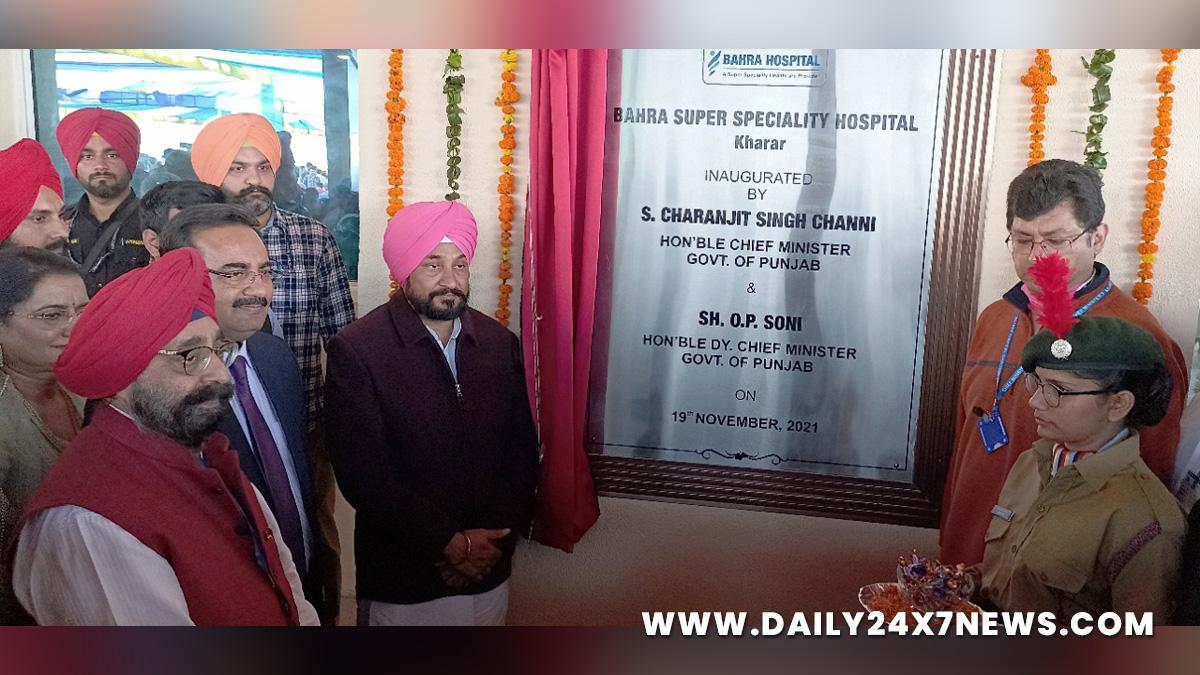 Kharar : While inaugurating a 350-bedded Bahra Super Specialty Hospital on Friday, Punjab chief minister Charanjit Singh Channi said the hospital will benefit people of Ropar and Mohali and other nearby areas and they would no longer need to go to other places for specialized healthcare facilities.He added that the Punjab government was committed to improving healthcare facilities in the state and that the government was keen to ensure that quality medical treatment was made available to the common man.The chief minister lauded the initiative of the Rayat Bahra Group in setting up the Super Specialty Hospital. He said that the Super Specialty Hospital will prove to be a boon for the people of this area who would get the best of the health facilities closer home. "There was a need for such an institute that would provide good education and medical facilities in the area," he said.He exhorted the youth to focus on their well-rounded development with a disciplined schedule. When you are still studying and trying to build your careers, the more you work on yourself, the more returns you will reap.
"In college, students should try to participate in every activity – be it performing 'bhangra' on stage or contributing to social work through the NSS, joining the NCC or contesting the election. These activities are as important as academics for a better personality," he said. Gurvinder Singh Bahra, Chairman of the Rayat Bahra Group and promoter of the Hospital, said at this well-equipped hospital all types of medical and surgical emergencies would be handled by qualified and competent doctors. He said that in the first phase the hospital would have 100 beds.The Hospital has 2,50,000 sq. feet of constructed area on 12 acres of land. The hospital would have round the clock services in radiology, pathology, pharmacy, ambulance, and cafeteria. A Blood Bank would also start functioning in the hospital shortly in the first phase itself.Bahra said that each of these departments will have highly experienced and skilled doctors educated and trained at the foremost medical institutions. The nursing services and the patient-care providers are specially trained to provide compassionate care round-the-clock. He said that all other super specialties would be added in the second phase.
Charanjit Singh Channi, Rayat & Bahra Group of Colleges