Chitkara University Hosts Grand Finale of CreatiVelo India 2023 (Pilot)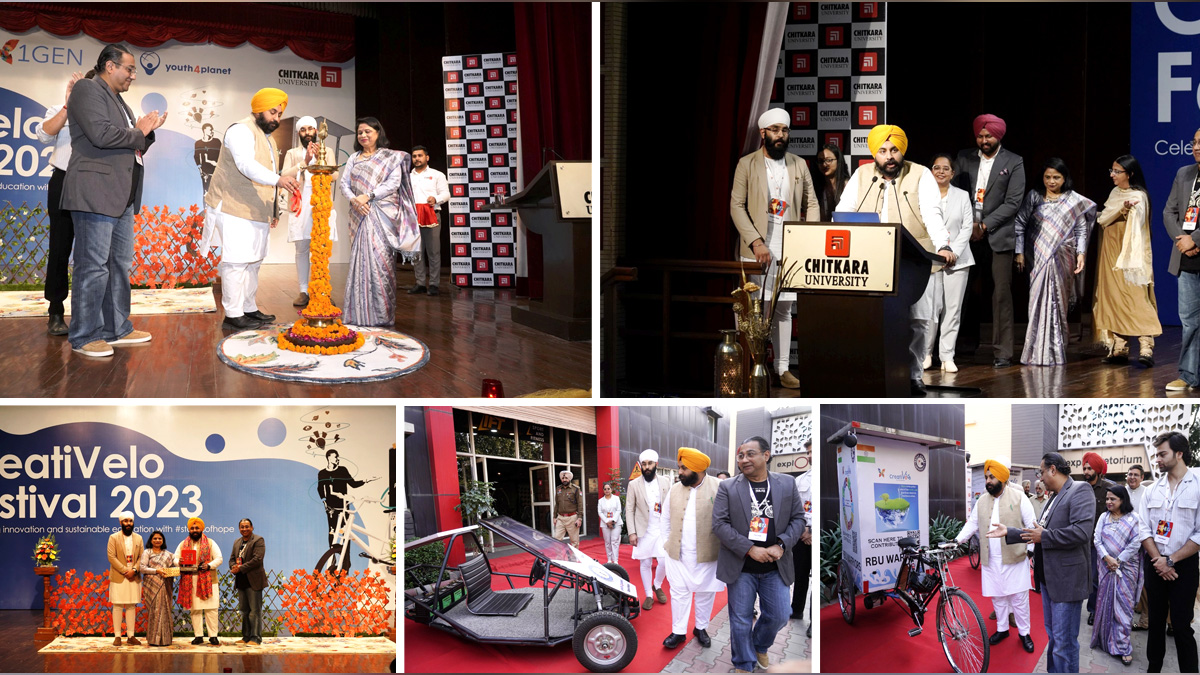 Rajpura : Chitkara University recently hosted the highly anticipated grand finale of CreatiVelo India 2023 (Pilot), an event dedicated to raising awareness about climate change and showcasing the impressive accomplishments of talented students from universities across the nation.
CreatiVelo, originating in Luxembourg, Europe, initially introduced a climate change awareness bike created at a cost of Rs. 2 crore in INR. However, the Indian iteration, CreatiVelo India 2023 (Pilot), witnessed the successful construction of a similar bike by eight teams from five selected universities, achieving a significantly reduced cost of $1000 (₹83,000/-).
The Chief Guest of CreatiVelo India 2023 (Pilot) was the esteemed Education Minister of Punjab, Shri Harjot Singh Bains, who shared inspiring words with all participants and extended congratulations to the winning team. The victorious team will have the honor of representing India at the 28th Conference of Parties organized by the United Nations in Dubai later this year.
The event serves as a remarkable opportunity for the winning team to contribute to the global conversation on climate change. Their innovative ideas and creations will be showcased on an international stage, emphasizing the vital role that students can play in addressing the pressing issue of climate change.