If we're terrorist sympathisers Centre should dismiss us: Ashok Gehlot to PM Modi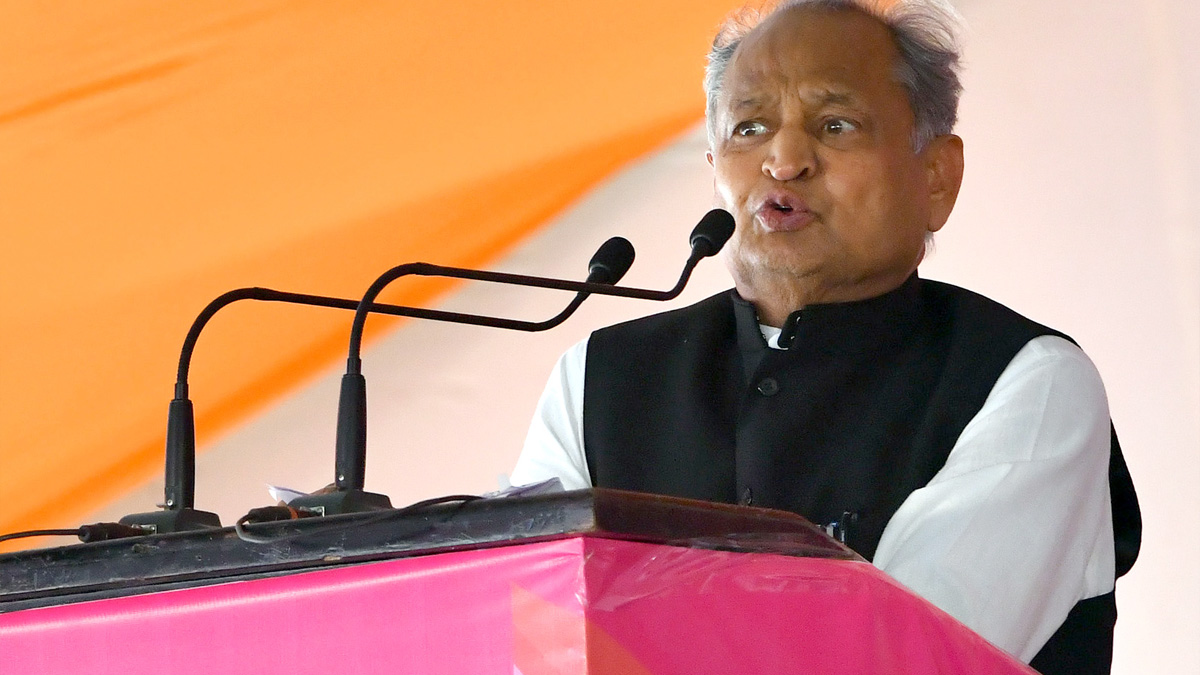 Jodhpur : Rajasthan Chief Minister Ashok Gehlot targeted the Narendra Modi government on Tuesday, saying that "if we sympathise with terrorists, the Centre should dismiss us." Gehlot said that the Modi government at the Centre, while referring to the killing of Kanhaiya Lal in Udaipur, accused the Rajasthan government of sympathising with terrorists.
"If this is so, then Prime Minister Modi and Union Home Minister Amit Shah should dismiss the Rajasthan government."He added that the Central government can dismiss a government which sympathises with terrorists. The Central government has the right, so why don't they do it.
Gehlot held a separate meeting with the workers of Sursagar, Sardarpura on Monday. Also, during his one-day visit on Sunday, he took part in the Diwali meeting of the workers at a hotel in Kaylana. Speaking in the Diwali Sneh Milan programme, he said, "We took immediate action regarding the case of Kanhaiya Lal of Udaipur.
The accused were arrested. There was a Bharatiya Janata Party connection, hence the NIA has not even presented the challan yet. The BJP is accusing the state government of supporting terrorists. The atmosphere is being spoiled in the assembly elections.
"Polarization in the name of religion is found in the speeches of the Prime Minister and the Home Minister. They are not getting any issue in Rajasthan. In Karnataka, they got tired of calling Bajrang Bali, the Congress won with a huge majority."
The CM told the workers: "Surveys and speculators have been bought in Rajasthan but this time history will be made in Rajasthan. The Congress government will be back. All the announcements in the public manifesto have been fulfilled. The government has made many laws for the public. The common people have benefited from the inflation relief camp."
Gehlot gave the responsibility to the workers to become more active during the assembly elections. He met senior Congress leaders at a private hotel after the workers' conference. Besides, after meeting many leaders, he spoke one to one with them and took their feedback.