Senior PTI leaders arrested for inciting violence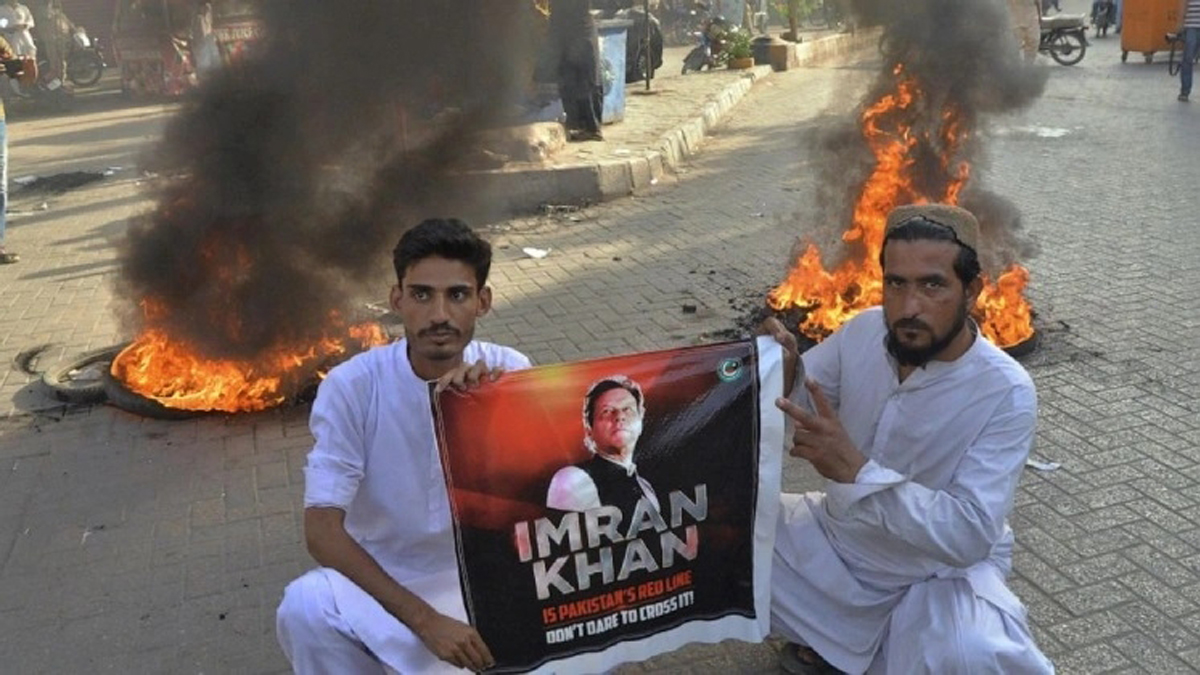 Islamabad : Police in the Islamabad Capital Territory (ICT) on Thursday said that Pakistan Tehreek-e-Insaf (PTI) leaders, including its Vice President Shah Mehmood Qureshi, were arrested for "inciting arson and violent protests under a plan for threatening peace".
Qureshi was arrested in the wee hours of Thursday, The Express Tribune reported.As of now, party leaders Asad Umar, Fawad Chaudhry, Jamshed Iqbal Cheema, Falknaz Chitrali, Musrat Jamsheed Cheema and Malika Bukhari have been arrested.
The ICT statement added that the arrests were made in compliance with legal requirements, warning that "more arrests are expected"."Avoid spreading rumours and incitement in public," the capital police stated.
A day earlier, Fawad Chaudhry was apprehended by the police as he emerged from the Supreme Court building, where he had sought refuge for over 12 hours in an attempt to evade his impending arrest, The Express Tribune reported.
Umar was also arrested from the premises of the Islamabad High Court (IHC) on Wednesday.He was reportedly arrested by the Islamabad police from the gate near the IHC's writ branch.Former Punjab governor Omar Sarfaraz Cheema was arrested on Wednesday morning in a raid at his house by the Anti-Corruption Establishment (ACE) Punjab.
The crackdown on the PTI leadership comes after party chairman and deposed premier Imran Khan was arrested in the Al-Qadir Trust case from the premises of the IHC on Tuesday, where he was present for two hearings.
The PTI chief's arrest triggered protests in many cities of the country by his party activists and supporters as they clashed with the police, The Express Tribune reported.