Free health check-up camp for Mothers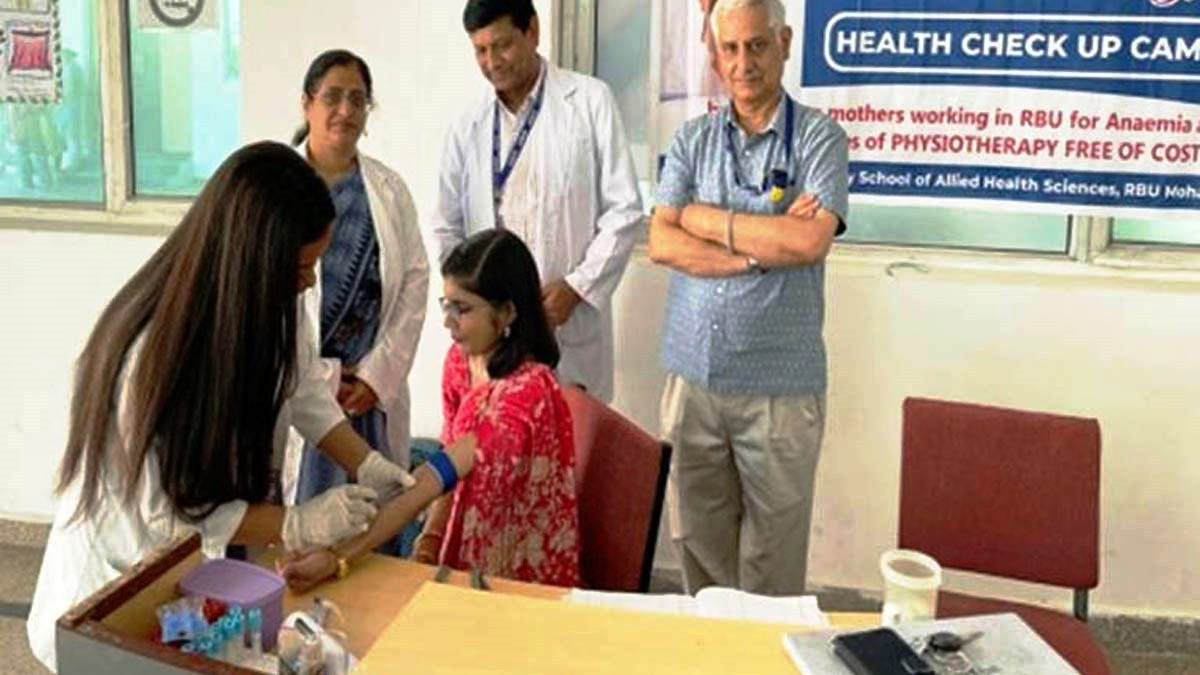 Mohali : The University School of Allied Health Sciences of Rayat Bahra University organised a free health check-up camp for the mothers.The objective of organising this camp was to screen the health conditions and Anaemia in the working mothers.
Medical check-up included laboratory investigation for hemoglobin level and Physiotherapy services on a first come first served basis, free of cost. Blood samples were collected in the health camp and reports were shared online with the subjects who participated in the camp.
During the camp more than 60 women from nearby villages of RBU got benefitted through the camp.Prof. S.S.Gill, Dean, Medical, and Dr. Pankaj Kaul, Dean, USAHS inaugurated the health camp.Dr Neena Mehta, Dean Academic Affairs, Prof. Lalit K Gupta , and other faculty members of the School of Allied Health Sciences were also present on the occasion.
According to Dr. Kaul, this camp is a tribute to the hard work and sacrifice rendered by mothers, as they take care of everyone in the family but forget to take care of themselves. That is why such camps where mothers get specialised healthcare services available at the workstation are the need of the hour.